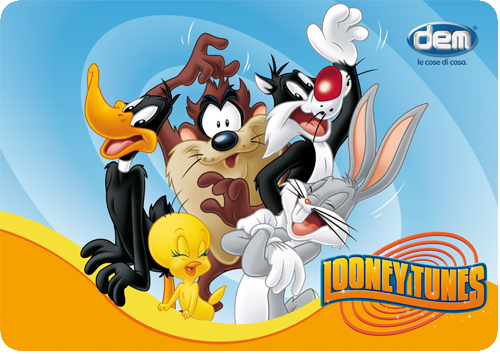 Funny, comfortable, safe…this is Baby Dem, the child-resistant line!
Baby Dem is the new product's line for the table designed for children but irresistible especially for the mothers. The funny Looney Tunes characters from Warner Bros are the protagonists of the collection; with their explosive symphaty they will gain the children and all the family.
Plates, glasses, cups and bowls, that take their inspiration from the soft lines of Movida, are the best solution to make the babies table even more complete and functional.
The aim of the innovative technology of IML (In Mould Labelling), used to realize all the line's products, is to mould the label through the two layers, in order to make it impenetrable and unalterable. With this method the decoration remains intact over time assuring the safety of the Baby Dem line.
Go to Baby Dem Line